It's All About the Love !
Nassau County NY


Knights of Columbus

Nassau County is led by two separate, co-equal entities
The Nassau Chapter and the Nassau Conference
The Nassau Chapter represents the Fraternal arm of the Order. Chapters are recognized by Supreme Council and are responsible for the day to day fraternal activities of its member Councils. Various programs, such as Fraternal Assistance, Scholarship, Blood Drives, Pro-Life Initiatives, Social functions, Church, etc., are organized and facilitated by the Chapter. Each program should have Charity as its core. Chapters are the visible Fraternal, Charitable face of our Order. The Nassau Chapter meets monthly on the third Friday of the month, hosted by a different Member Council each month.
The Nassau Conference represents the political arm of the Order. Conferences are NOT recognized by Supreme Council. They are in charge of political appointments on behalf of the State Deputy and in NYS, are in sync with the other Conferences to elect our State Officers on an annual basis. Also, unlike Conferences in other States, the Nassau Conference facilitates the appointments of the County's District Deputies. (In most other states, the Chapters appoint District Deputies.). Conferences are not permitted to fundraise for the purpose of Charity. The Nassau conference meets twice per year.
Both the Chapter and Conference work together to serve the overall needs of our Brother Knights in Nassau County.
"It's a Wonderful Life" hosted by Fr. Joe Fitzgerald
A Catholic Faith Network show that focuses and promotes
Vocations

while giving some insight into the Priesthood. Each week Fr. Joe sits down with Priests from around the country and discusses their calling, some of their experiences and their life as a priest. "It's a Wonderful Life" is about getting to know our Parish Priests outside the Church with the hope of helping us better understand and appreciate who a priest is and what he does.
Catholic Faith Information
Now that the NY State Legislature has enacted a grave and permissive Abortion Expansion Act, we must hold our lawmakers accountable. Please take the time to express your views to your elected officials.
Express Your Views, Let Your Lawmakers Know How You Feel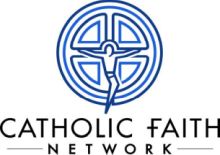 Nassau Chapter Officers
Columbian Year 2018 - 2019
Chapter Chaplains